PREVENT ATTACKS, INTERVENE IN TIME: THESE ARE THE TWO RULES WHEN IT COMES TO CYBER SECURITY!
Today, more than ever, we live in a hyper-connected society where the primary need is to defend computers, servers, mobile devices, electronic systems, networks and data from malicious attacks.
There are several studies that speak of the growth of these cyber threats, but the most important thing is that they continue to evolve rapidly and that the number of 'data breaks' increases every year.
As stated in Clusit's ICT Security Report 2021, there was a 12% increase in cyber attacks in Italy in 2020 compared to the previous year; in the last four years, the growth trend has remained more or less constant, with an increase in serious attacks of 66 per cent compared to 2017.
It was precisely the pandemic that characterised 2020 in terms of the trend, mode and distribution of attacks: 10% of the attacks carried out since the end of January were Covid-19-themed.
Among the sectors affected by serious cyber attacks in the last twelve months, the following stand out (in descending order): "Multiple Targets": 20 per cent of the total, followed by Government, Military, Law Enforcement and Intelligence, which suffered 14 per cent of the attacks globally; Health, affected by 12 per cent of the total attacks; Research/Education, where 11 per cent of the attacks were directed; and Online Services.
The damage caused has reached impressive figures, comparable to Italy's GDP. Assuming a constant growth in attacks of around 15%, it is estimated that the losses for Italy in 2024 could reach the astronomical figure of EUR 20-25 billion.
SO HOW CAN THESE ATTACKS BE PREVENTED?
Preventing risks through structured and specific plans based on the 'Zero Trust' philosophy should be the priority for all companies, whatever their size or sector.
Zero Trust is a new IT security strategy designed to protect the digital environments of modern enterprises. This is based on the belief that nothing, whether inside or outside the perimeter of a network, should automatically be trusted. These models require that anyone and anything trying to connect to an organisation's system must be verified before it can gain access, defeating the traditional approach to Cyber Security that historically mainly defends the perimeter by keeping attackers out. The main objective of the Zero Trust approach is to decrease the risk of cyber-attacks within organisations.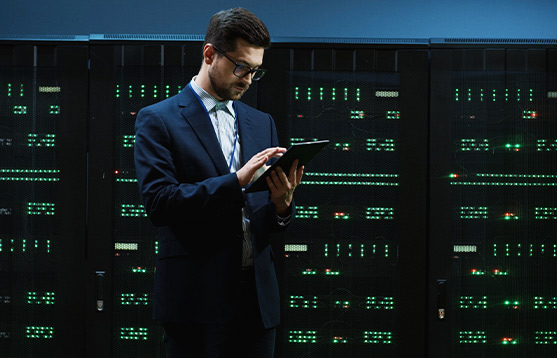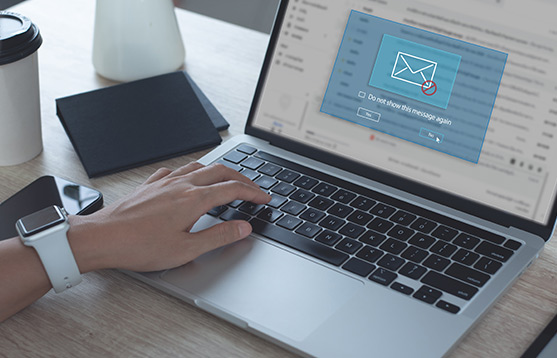 ...SOMETHING IS CHANGING...
Last year, investments made by companies in IT security grew by 4 per cent, a sign of increased risk awareness.
But Cyber Security in today's world is no longer an issue that only involves large companies, such as big industries, banks, military and government bodies, but also concerns end-users.
No one can ignore it, as often the weak link in the chain is the ordinary citizen who, by a simple mistake, can open the door to attacks by performing everyday actions without adequate awareness of the potential risk (e.g. opening an attachment of an infected e-mail or using a trivial password to protect access to his personal account).
BUT HOW DO THESE CYBER ATTACKS WORK?
All it takes is for a cybercriminal to breach a single personal account, perhaps outside the company's secure network, in order to enter the organisation undisturbed. Every sector is at risk, so the necessary security countermeasures must be taken and a comprehensive Cyber Security strategy must be considered.
Esprinet in all this represents one of the strategic pillars for present and future investments in IT security, a source on which it expresses value in support of its partners.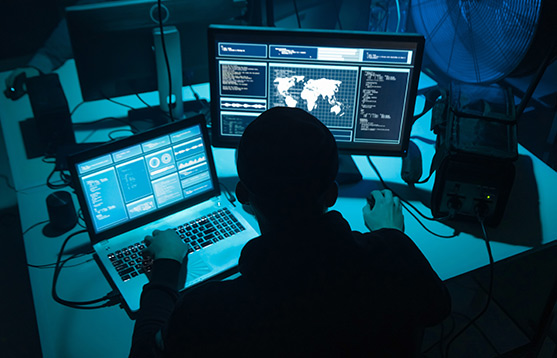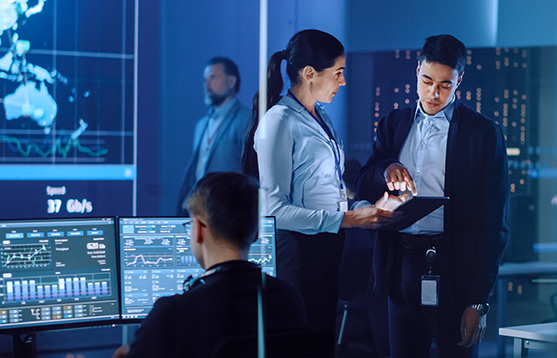 THE ADVANTAGES OF PROTECTING YOURSELF AGAINST ATTACKS BY CHOOSING V-VALLEY
The role of a distributor such as Esprinet is to select within the set of vendors on the market and sector operators the best mix of solutions and technologies to be included in its product portfolio, in order to cover all market demand in the area of Cyber Security.
For this, the great strength is to have a dedicated and specialised team available to the partner channel for all necessary resale support.
But that's not all... Other advantages of choosing a value-added distributor for Cyber Security include:
Supporting suppliers in setting up and maintaining the sales channel
Supporting their retailer network by enabling them to be specialised players for their end users
Organising training and certification courses, to enable the channel to sell solutions
Designing a complete infrastructure starting directly from customer requirements
Helping partners with dedicated financial services
Having a vision to be able to propose solutions based on needs and problems
DISCOVER THE CYBER SECURITY SOLUTIONS AVAILABLE WITH V-VALLEY
V-Valley offers technologically advanced services of various types.
Services designed to protect corporate networks from attacks aimed at data overload.
Cloud Services and solutions that allow maximum management and financial flexibility.
Technological services useful for the protection of computer equipment for users who access the corporate network remotely.
Secure Identity and Access Management Solutions
Services and Solutions for the optimal management of digital identities and user access to systems.
Security and Vulnerability Management
Services for the identification and assessment of corporate systems vulnerabilities.
Advanced Threat Protection
Services and Solutions useful for the defense of computer systems from the most sophisticated malware.
Useful solutions for controlling the scripts and the origin of data directed to the portal.
Automated Security and Monitoring Solutions
Integrated systems solutions that operate on browsers for a higher degree of security.
OUR PARTNERS OFFERING CYBER SECURITY SOLUTIONS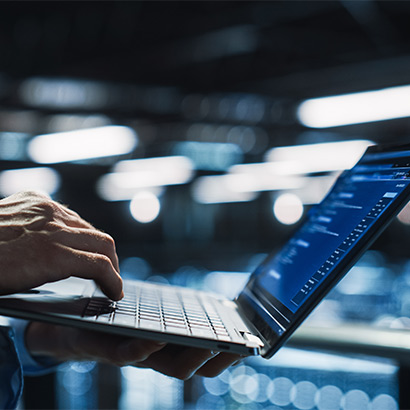 Targeted attacks on systems for financial gain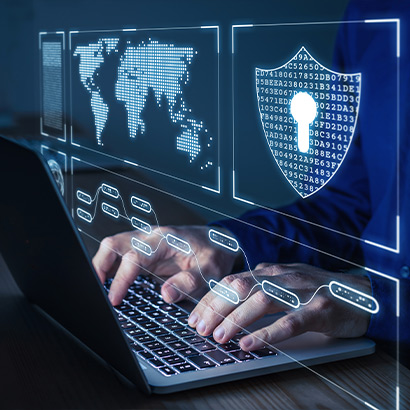 Large-scale attacks aimed at gathering information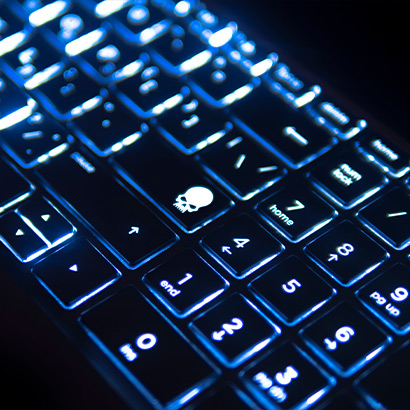 Attacks on electronic systems to arouse panic and fear
BUT NOW LET'S ANSWER THE QUESTIONS WE ARE OFTEN ASKED BY COMPANIES THAT RELY ON US...
What are the signs of a cyber attack?
How can we tackle them together/prevent them?
What happens if action is not taken immediately?
What solutions do you propose?
CYBER SECURITY AND END-USER PROTECTION
End-user protection, referred to as 'endpoint security', is a fundamental part of cyber security.
It is often the same people who unintentionally load malware or other types of malware onto their terminals or mobile devices.
Cryptographic protocols are used to encrypt e-mail messages, files and other important data.
End-user security software periodically and programmatically scans the computer to detect malicious code, quarantine it and then remove it from the system.
End Point Security' programmes continue to develop new defences as cyber security experts identify new threats and appropriate countermeasures. To achieve maximum security, employees must be taught how to use their systems by means of dedicated courses. Above all, emphasising the importance of keeping the monitoring constantly in operation and updating it frequently.