WORKPLACE VIDEO SURVEILLANCE SYSTEMS
V-Valley is a leading distributor of video-surveillance and access control devices for industrial, commercial and residential applications. We offer a wide range of products using both analogue and digital technologies. Connecting devices to the network also makes them manageable remotely: a true internet of things applied to business.
A full range of workplace video surveillance equipment is available, such as analogue and IP intercoms, access control systems for company gates and doors, and personnel identification systems. The software associated with these devices makes the data recorded by the entire system analysable, and allows you to automate its functions according to your needs.
DIGITAL AND INTERCONNECTED SURVEILLANCE
Our corporate video surveillance systems, connected to alarm systems and the network, also detect individual movements and allow remote control of images in real time, even from smartphones.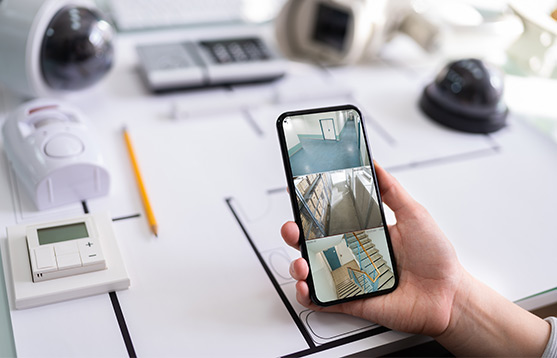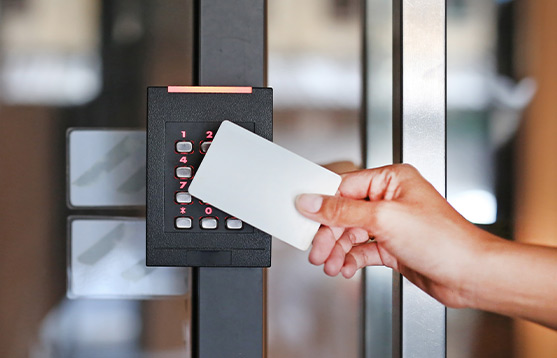 Corporate security devices that control access to gates and doors, electronic badge or biometric readers, advanced identification systems, such as IP intercoms that control electric locks.
DISCOVER THE VIDEO-SURVEILLANCE SOLUTIONS AVAILABLE WITH V-VALLEY
V-Valley offers technologically advanced video-surveillance services of various kinds.
Devices that transmit images over the network in real time and notify any anomalies.
Connections between indoors and outdoors via mains.
Advanced intercom systems that connect to the network and can be controlled remotely.
Devices designed to control access to gates and doors, using badges or biometric readers.
Remotely controlled video intercom systems to ensure greater security.
OUR PARTNERS WHO OFFER VIDEO SURVEILLANCE SOLUTIONS