GROW YOUR BUSINESS WITH THE CLOUD
The Cloud is a business accelerator because it allows you to expand your range of services by managing them with minimal effort and quickly and effectively!
At Esprinet you will find multiple cloud solutions that are developed in different areas and that you can adopt according to your desired business model.
Want to find out how to integrate our solutions to accelerate your business? Click here to get in touch with our specialists!
SOLUTIONS AVAILABLE FOR ALL BUSINESS MODELS
If the musthaves of every company nowadays are flexibility, scalability, accessibility and collaboration, the Cloud is the ideal solution for all these needs, because in addition to generating new benefits, it is able to bring great cost reductions to different businesses.
Let us also not forget that 'cloud' solutions are naturally more sustainable than 'on premise' solutions, due to the use of fewer resources and thus greater energy savings.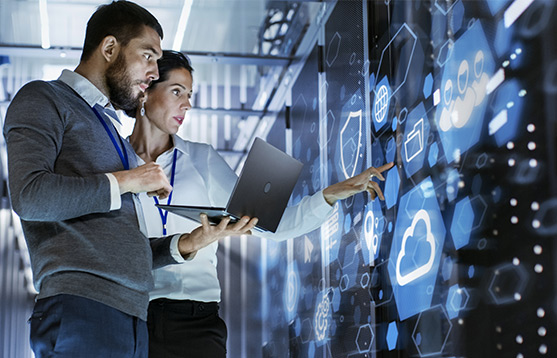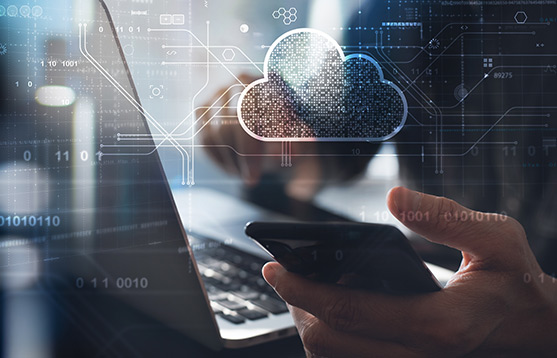 The use of a web-based platform satisfies more than 90 per cent of the customer's IT needs in the areas of backup, security, collaboration, productivity.
DISCOVER THE CLOUD SOLUTIONS AVAILABLE WITH V-VALLEY
OUR PARTNERS OFFERING CLOUD SOLUTIONS
THE ADVANTAGES OF ADOPTING CLOUD SOLUTIONS WITHIN A COMPANY
For large, small and medium-sized companies adopting Cloud services, especially at this moment in time, means maintaining high uptime at reduced costs.
THE DISADVANTAGES OF NOT INCLUDING CLOUD SOLUTIONS IN THE ENTERPRISE
Companies that continue to delay the move to the Cloud risk their very survival!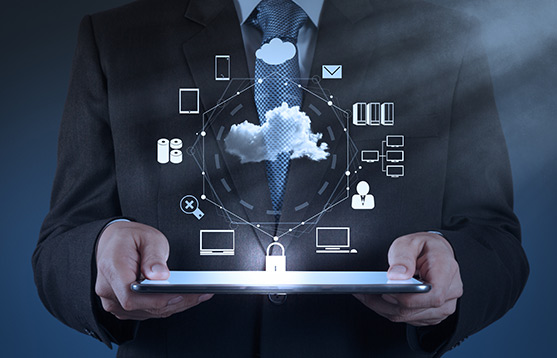 WHY CHOOSE THE CLOUD AT ESPRINET
Our Cloud Marketplace is an innovative tool because it allows us to help you activate this transformation and distribute it to your customers in a new way.
From our Cloud Marketplace platform you can:
Manage your customers by enabling the subscriptions they want on multiple providers
Analyse both sales and consumption in a customised manner through advanced reporting
Our Cloud Marketplace already includes many Cloud and MSP service providers and will continuously evolve.
...THAT IS WHY IN THIS TRANSFORMATION YOU ARE NOT ALONE...
Esprinet offers dealers specialised training together with a one-to-one approach, via its TEAM OF SPECIALISTS, including: Business Developer and Cloud Architect, to help them define a winning Cloud migration strategy!
The numerous webinars delivered by our teams will expand your knowledge on these services and more specifically on the solutions offered by the vendors.
In addition, you will always have a set of professional tools at your disposal for reporting and monitoring cloud-related costs.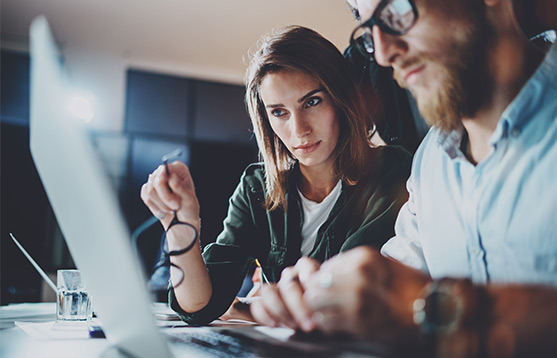 Since, especially for some solutions, all data is in the Cloud, security becomes a key component for the customer to feel secure in relying on the Cloud.
Vendors offering Cloud solutions are also introducing security components into their services, to give the user a greater guarantee of reliability and data protection.
These guarantees are then passed on to the retailer, who can thus make use of increasingly secure and reliable providers.
Grow your business with the Cloud!
Are you still working by the hour, solving customer problems when something happens and billing according to the time spent? You are probably not a Managed Service Provider.
If, on the other hand, you are providing your services for a fixed amount, proactively trying to reduce the problems the customer may incur and minimising the time you may spend in simply solving these problems - then you are probably a Managed Service Provider or close to being one.
The CSP - Cloud Service Provider- model is the retail model for Cloud solutions that allows you to propose services/solutions with monthly or annual commitments in the form of subscriptions, and then build customised offers for your customers.
It is therefore possible to offer some pre-existing, configurable and remotely available components/resources in the form of distributed cloud computing architecture - typically Infrastructure as a Service (IaaS), Software as a Service (SaaS) or Platform as a Service (PaaS) - to their customers.
Microsoft's Cloud Solutions (CSP) are a typical example of this model.