A SINGLE STRATEGY TO OPTIMISE REMOTE PRODUCTIVITY
Smart Working solutions aimed at both individual productivity and infrastructure management, which are available in the Esprinet Cloud Marketplace, are adapted to the various business models (MSP, CSP) that the partner intends to undertake and develop for its customers. They allow employees to be productive anytime, anywhere and from any device, and to have access control, fast and simplified provisioning capabilities in a single digital platform.
Our Smart Working partnerships meet the needs of companies of all sectors and sizes and are available in different business models:
SMART WORKING SOLUTIONS FOR THE USER
UNLIMITED FLEXIBILITY AND PRODUCTIVITY
Smart Working solutions enable organisations to make their employees productive anytime, anywhere and from any device through powerful collaboration and unified communication tools that connect geographically dispersed teams.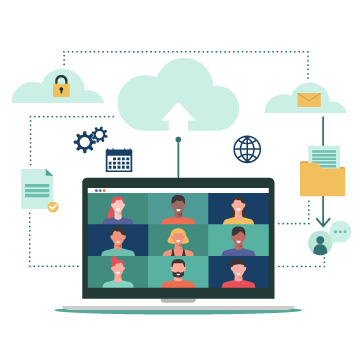 GOTOWEBINAR BY GOTO & MICROSOFT 365
ADVANCED PRODUCTIVITY, SECURITY, COLLABORATION AND COMMUNICATION
The integration of GoTo's GoToWebinar solutions with the Microsoft 365 suite guarantees advanced functionality in the delivery of training and education remotely on the one hand, and on the other hand a suite that integrates productivity applications, up-to-date operating system and advanced security.

 Professional level webinar
Do you want to offer it to your customers?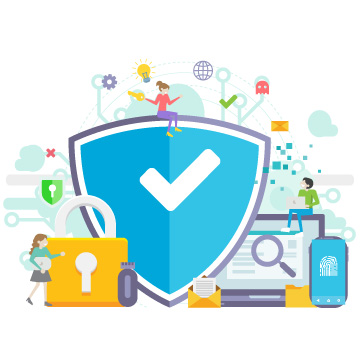 PARALLELS RAS AND MICROSOFT AZURE
RAPID DEPLOYMENT AND IMMEDIATE ACCESS TO APPLICATIONS
Parallels Remote Application Server (RAS) on Azure provides fast, secure and reliable access to Windows applications and desktops. Thanks to Azure's global presence, users can easily access applications and workspaces from any location. It ensures protection of corporate data stored in Azure through its advanced functionalities. Parallels RAS supports the Microsoft Azure hypervisor as a VDI (virtual desktop infrastructure) provider. This allows organisations to provision and scale VDI workloads on demand directly in Microsoft Azure, speeding up deployments and simplifying management.

Do you want to offer it to your customers?