Dacom has over forty years of experience in the field of Advanced Solutions.
It initially started as a business unit of the Swiss multinational Brown Boveri. In 2006 became established as a specialised distributor in the AIDC (Automatic Identification and Data Capture) sector. Its turnover increased rapidly thanks to the wide range of training, helpdesk, software support and engineering services offered.
In 2006, it expands in France and Germany and subsequently, in Spain, soon becoming a leader of digital identification products and services.
Dacom became part of the Esprinet Group in 2021.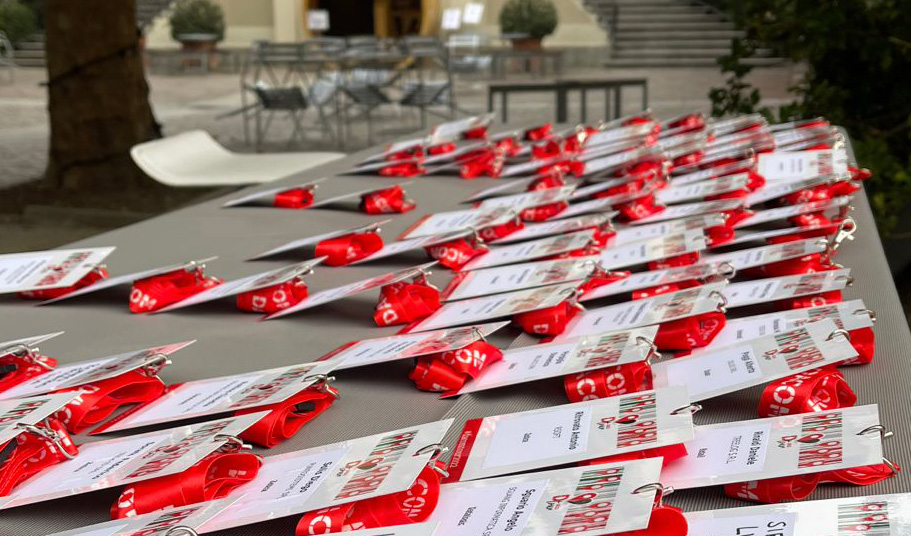 Dacom has established itself as a leader in the sector thanks to a consistent expansion of the commercial network, the development of logistics infrastructure and an increasingly wider product catalogue, enriched by a targeted selection of brands.
Our customers are software houses, system integrators, retailers of IT products and supplies for offices, the retail sector, mass distribution and public administration. We are always able to offer a solid commercial and technical organisation that supports technological choices and provides constant pre- and post-sales assistance of products for any sector.
Dacom believes in fair trading and long-lasting collaborations with its partners. This is why it has made a precise choice: never sell to the end user. It strictly protects this decision, so that the companies that choose it are not mere customers, but partners to establish long-lasting collaborations with.
Dacom has only one priority: to stand by its customers, supporting them in their choice, guiding them during the purchasing process and providing them with assistance in the use of the products. This is done through specific activities:
Selecting products of the best brands
Guaranteeing stock availability
Offering an efficient customer care service: with 15 dedicated people who guarantee constant, timely and focused support
Pre- and post-sales technical support
The possibility of ad hoc customisations and engineering
At Dacom, no customer is just a number. Everyone can rely on dedicated sales support, which in Europe consists of 7 internal sales managers and 20 area managers.
Datacom's sales managers constantly take part in refresher courses on market trends and brand products. This ensures that each partner has a dedicated and expert contact person trained on the products proposed, able to address not only commercial issues but also technical questions.
With wired, wireless, 1D, 2D, RFID readers, Digimarc, presentation, wearable, OEM and in-counter scanners.
Mobile industrial terminals, PDAs, Tablets and vehicle mount terminals
True mobile computers that allow information to be managed via the display.
Thermal printers and thermal transfer printers with various connection options, connections and optional mechanical accessories.
Thermal labels, thermal transfer labels, receipts, Rfid labels, ribbons, badges and identification wristbands.
Solutions for Ho.Re.Ca and retail
POS, all-in-one terminals, monitors, information kiosks and interactive kiosks.
Dacom is the official distributor of: